Meet Dr. Gerald Majer
Chiropractic Runs in the Family
Dr. Majer comes from a family of chiropractors – his father and both of his uncles were chiropractors. He saw how many lives his family members positively impacted with chiropractic care and, though he considered other professions, he always came back to chiropractic, wanting to continue the natural health tradition and help others the way his father and uncles did.
After completing his undergraduate degree, Dr. Majer attended Cleveland Chiropractic College in Los Angeles. Upon graduating in 1977, Dr. Majer began to practice alongside his father in what is today Majer Chiropractic Wellness Center.
Dr. Majer is a firm believer in wellness chiropractic, using chiropractic to not only treat the aches and pains of those injured or in a car accident, but to help individuals achieve their optimal health potential. He treats patients of all ages, and especially enjoys working with children, knowing that chiropractic can help treat many of the problems seen in childhood (i.e. chronic ear infections, frequent bed-wetting, colic, etc.) and can also prevent some of the problems that he sees in his adult patients.
Dr. Majer's two children were raised with chiropractic care and now they are raising his two grandchildren with chiropractic care. In fact, Dr. Majer was delighted to give his newborn granddaughter her first adjustment at a mere two-days-old!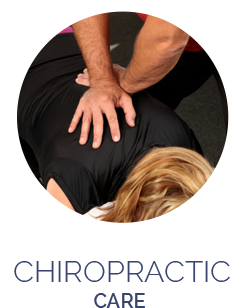 Sharing Knowledge With Others
Dr. Majer enjoys sharing his knowledge and passion for chiropractic with others. He individualizes treatment to each patient and explains how chiropractic can help them. He also shares his passion with future chiropractors, coaching interns from the local Southern California University of Health Sciences (Los Angeles College of Chiropractic) and teaching them about the chiropractic philosophy and the importance of long-term chiropractic care. Many are surprised to find that oftentimes chiropractic care can help people with conditions that medical doctors could not help them with.
Teaching Prevention in the Workplace
Dr. Majer also is accredited in the Backsafe® injury prevention training program through Future Industrial Technologies. He performs work study evaluations at various employers, ensuring that employees are performing their job duties in biomechanically correct ways.
Staying Active in Our Community
Community involvement is an important part of Dr. Majer's life. After 30 years as an active member of the Anaheim Chamber of Commerce, Dr. Majer joined with a group of like-minded small business owners to form the Anaheim Small Business Organization. He is also actively involved in the International Chiropractic Association, the California Chiropractic Association, Corvettes of Southern California Club, and is a lifetime member of Anaheim Lions Club.
In his free time, Dr. Majer and his wife enjoy walking their two dogs and spending time with their grandchildren. Dr. Majer also enjoys playing racquetball, biking, and attending car shows.
Benefit from our years of experience in helping all ages achieve better health. Contact our practice today to book your appointment!
---
Chiropractor in Anaheim | (714) 774-9800